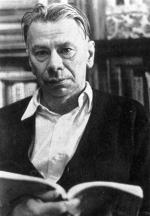 Alpatov Mikhail Vladimirovich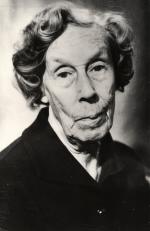 Isayeva Vera Mikhailovna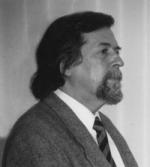 Konchalovsky Maxim Vladimirovich
Individual donations
The Museum of Personal Collections owns works from the collection of Mikhail Vladimirovich Alpatov (1902--1986). A leading Russian art historian, Alpatov wrote classical works on the history of world art. He worked at the Pushkin Museum of Fine Arts in the 1920s and remained in close contact with the institution for the rest of his life. Mikhail Alpatov was a brilliant pedagogue who taught at the Institute of Philosophy, Literature and History. A professor of Moscow University, he also headed the department of the history of art at the Vasily Surikov Institute of Art. In memory of this outstanding scholar, the Museum of Personal Collections has recreated his study, including his library and works from his collection of art.
Many contemporary masters presented Mikhail Alpatov with works of art. He owned paintings by Robert Falk, Pavel Kuznetsov and David Sterenberg and sculptures by Alexander Matveyev and Sarra Lebedeva. The Alpatov collection also included several Old Russian icons. The Museum of Personal Collections possesses more than two hundred of his own paintings, mostly landscapes and still-lifes.
The manuscript department of the Pushkin Museum of Fine Arts contains a collection of the drawings, manuscripts and letters of Mikhail Alpatov. The museum has published his correspondence with the literary historian Naum Berkovsky and his article [Architecture as Art]. The Mikhail Alpatov collection was donated to the Pushkin Museum by his widow Sofia.
The Museum of Personal Collections is also home to the donation of Vera Mikhailovna Isayeva. This small collection of works by members of the World of Art includes Sergei Sudeikin's [Ballet] and [Café] and Yevgeny Lanceray's [Old Estate].
The Museum of Personal Collections gratefully accepted the body of works belonging to Russian art historian Xenia Mikhailovna Muratova. This collection includes two landscapes and a still-life painted in the 1920s by Pyotr Konchalovsky -- a follower of Paul Cézanne and founding member of the Jack of Diamonds -- and a landscape by Igor Grabar. These works are excellent examples of the Russian school of painting in the first quarter of the twentieth century.
In 2003, M. V. Konchalovsky, the great-grandson of the publisher Pyotr Konchalovsky and great-nephew of the artist Pyotr Konchalovsky, donated Mikhail Vrubel's watercolour [Egyptian Nights]. This illustration was painted for the three-volume publication of the works of Alexander Pushkin celebrating the centenary of the poet's birth (1899). The edition was published by Pyotr Konchalovsky. Mikhail Vrubel presented the watercolour to the publisher's son Maxim, who later became a famous therapist. Vrubel's work now occupies a fitting place in the permanent exhibition of the Museum of Personal Collections.